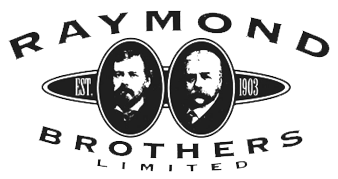 Awnings, Tents and Event Supplies.
October 1st, 1998, our world "as we knew it" changed. Huge white tents, dishes, lots and lots of dishes, tables, chairs, brides, grooms, mother of the brides, throw in awnings, ones that roll, ones that cover windows, ones that cover you and your patio, ones that say to your customers "look at me, here I am" and a staff of 40 men and women. Whew, that's a lot of stuff! This was the day Ken and Jodi Jacobs took the reins of Raymond Brothers Limited. Raymond Brothers began its journey way, way back in a tiny little shop in 1903, advance 118 years, same name, same Integrity. So welcome, as you land on our home page and settle in, we'll put on the coffee, as you are in the right place…and so your journey begins. We appreciate you stopping in, come back anytime, as you have read, "we'll be here".
Ken and Jodi Jacobs, Owners and Watchers of the best company in the world!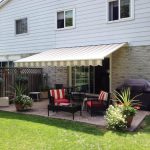 Residential Awnings
At Raymond Brothers we specialize in designing shade control to meet your outdoor living requirements.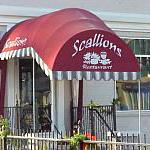 Commercial Awnings
Commercial Awnings add a whole new look, creating a stunning new identity for your business.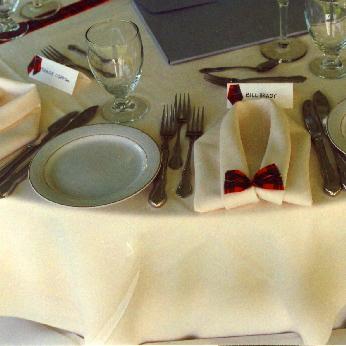 Event Rentals
Budgeting for your wedding or event just got easier!!

Tent Rentals
Beautiful tent designs in a wide variety of colours and styles, combined with an array of tailored accessories.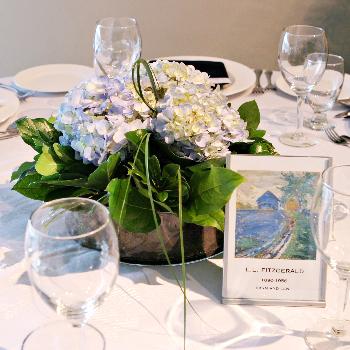 Weddings
Raymond Brothers offers a one-stop renting experience of the finest quality tents, chairs, tables, linens, tableware, and much more for your special day.
Kind words from our clients…
Grant, Banting House
"Please pass up the chain my sincere thanks to the crew that's here. They were great. Part way through the set-up, I changed the layout – it wasn't huge, but set them back 5 mins. They were careful with the gardens and offered suggestions which once again prove why things should be left to the professionals. Add to the fact its still around 30 degrees, they are still cutting each other up (politely I might add) and working at a pretty good clip."
Chick, Cake Boss
"Thanks to Raymond Brothers for their fabulous (and quick) customer service & great quality work. Turned out perfect!"
Rebecca Lafleur-Hannam , Alzheimer Society London and Middlesex
"Thank you for your help with our rental order for the Walk for Alzheimer's on May 9. The event was very successful. I truly appreciate how flexible you were with the changes I needed to make. You were quick,responsive and very helpful. The staff who did the set up and pick up on Saturday were great as well, very friendly and efficient.
I look forward to working with you in the future."
Greg
"Hello Chris,
The installers have just completed the installation of the new canopy. It looks amazing and I am over the moon happy. Thank you once again."
Tammy Steeper, The Olive Tap House, Byron
"The Awning looks amazing!! Thank You so very much!!!"
Alisha & Greg
"Special thank you for your excellent service and for supplying the tent for the mid-portion of our wedding! It worked out perfectly. We even opened gifts in the tent the next day!
Thanks again!"
Sarah Geoffrey, Wuerth's Shoes
"Hey Chris, the guys were just here and re-installed the awnings. They look awesome – I am very impressed and love the black."
Kate & Glen Stephenson
"Just a note to thank you for replacing our awnings. We are very pleased with how they look and are even more pleased with the fact that you care about customer satisfaction. As you clearly must recognize, customer satisfaction is your best asset in business and we are happy to be able to recommend your company to others. Thank you again we do appreciate your good service.".
Grant Gilvesy, In Bloom Design
"Thanks Chris, the canopy looks absolutely amazing, they did a great job, you can definitely take a picture or I'll take some pictures as I'll be photographing the backyard."
Jeri, Pawlooza
"I just wanted to pass along my thanks to you and your great team. You have gone above and beyond this year to help us make Pawlooza a success. Your help securing that tent at the last minute was invaluable and you have been patient with us and our numerous changes to our order. The set-up staff were fantastic and I would like to give a kudos to Chris during set-up. He was so patient and helpful and understanding, even when I asked him to make some last minute changes!"