Residential Awnings & Screens
Stylish and effective shade control.
Residential Awnings & Screens Services
Digital Concept Rendering
See what your awning will look like, before it's even built. With Raymond Brothers free concept design rendering, you can get a realistic look at exactly what your buying, so you can be sure your image comes to life just how you've imagined it. Just another way Raymond Brothers makes picking out your new awning as simple and stress free as possible.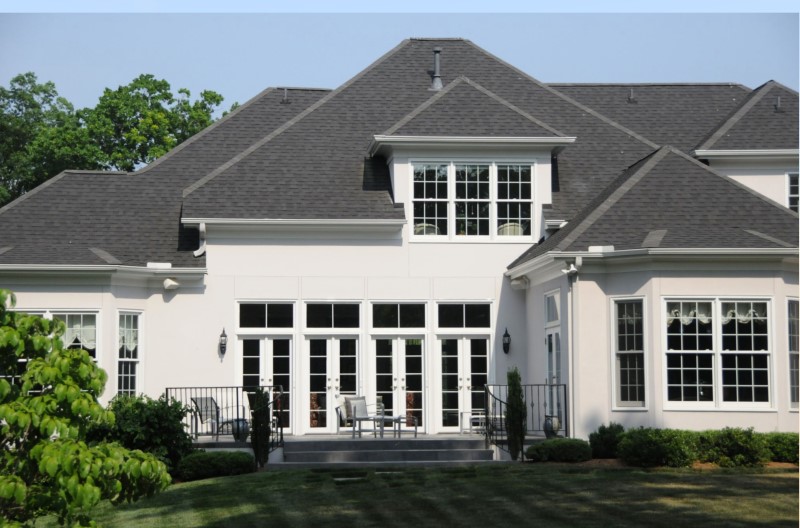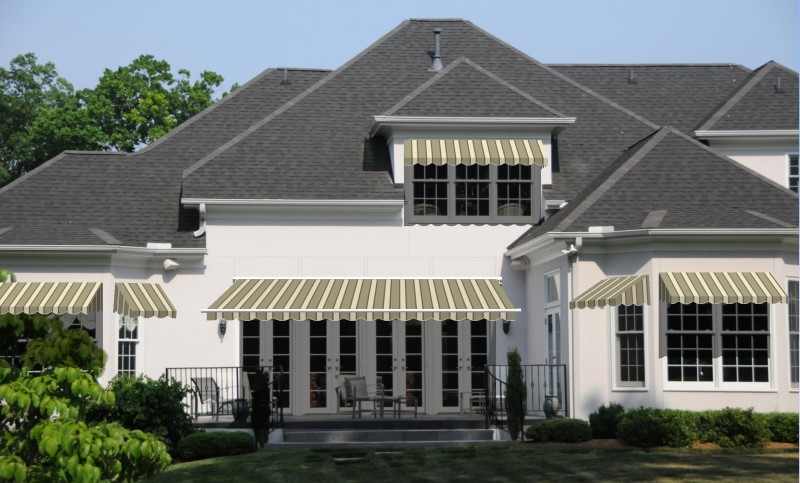 Residential Awnings & Screens Products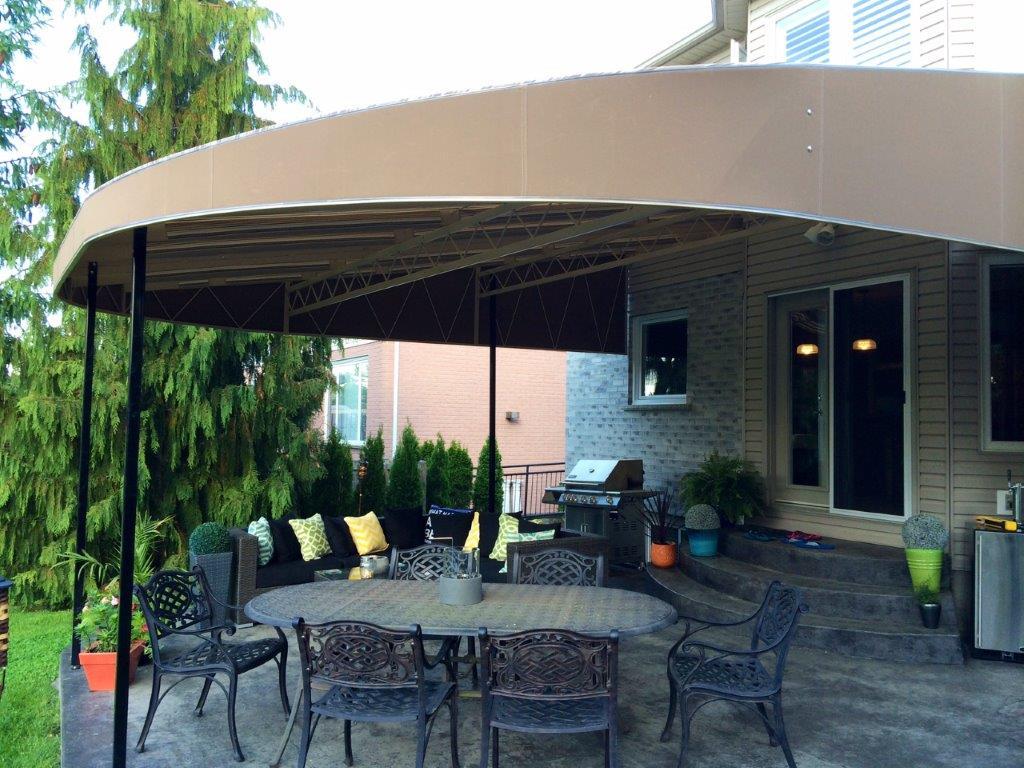 Professionally Designed Stationary Canopies
A stationary canopy creates an elegant, upscale "outdoor living room" perfect for entertaining guests or simply relaxing with the family.  Extend residential living space and add comfort from the damaging rays of the sun.  Choose from a selection of over 300 fabric options to find the perfect fit for your home.  Stationary canopies can be customized to the size and shape of your patio for a unique and personalized look.  Add screens or walls for added protection from the suns rays, insects, or for added privacy.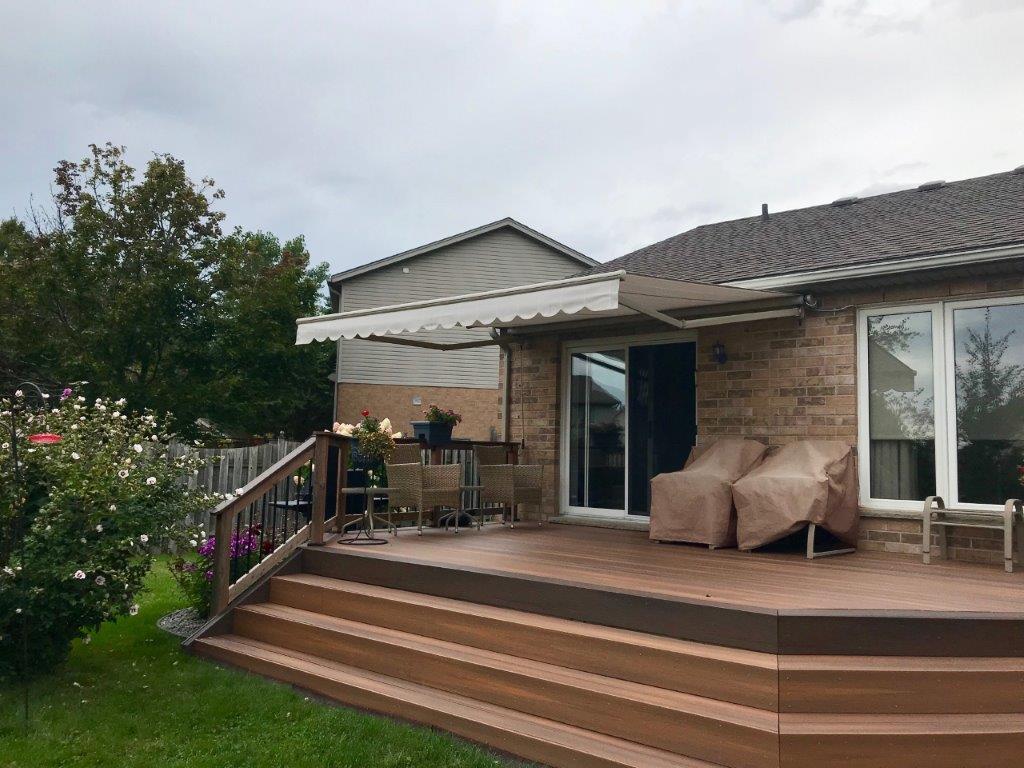 Want Shade? Push the Button!
With the push of a button, a retractable awning creates an instantly cool and relaxing haven from the sun's rays.  Palladio Style: folding arm awning that is standard with a protective cassette hood.  This model has extra strength components to support the available 13ft arm.  Aluminum frame colours available in white, grey, or ivory.  Sunpitch Style: this awning has a unique gear rack extruded arm support allowing the awning to be tilted to any angle by the user.  Typically used in low overhead situations, the tilting arm allows for rain dispersal.  Maximum dimensions are 19ft wide by 11ft,8″ projection.  Frame colours available in white, grey, or ivory.  Options and Accessories include remote controlled motor, roll-down curtain, heater, wall switch control, wind sensor, sun sensor, light/music kit, wind stabilizer, roof mount brackets, and side shade curtain.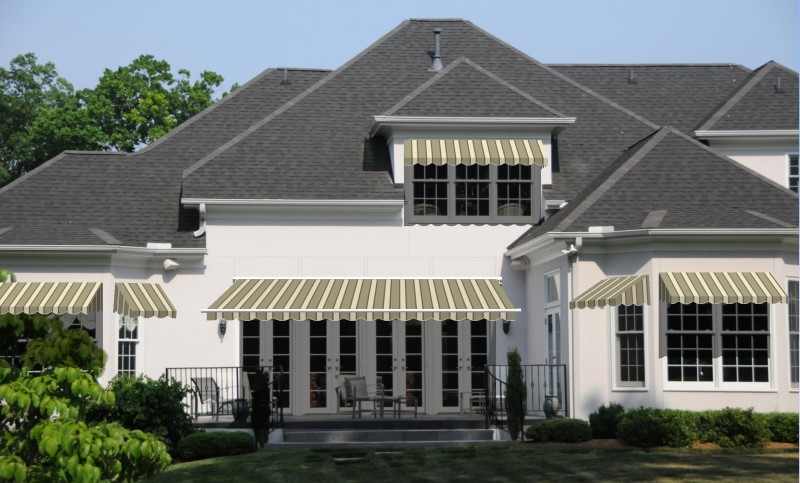 Window awnings not only improve the appearance of your home, they also reduce the cost of your air conditioning by preventing the sun from contacting the glass window! Window awnings can be crafted to match any existing awnings on your home, and can be customized exactly to your specs.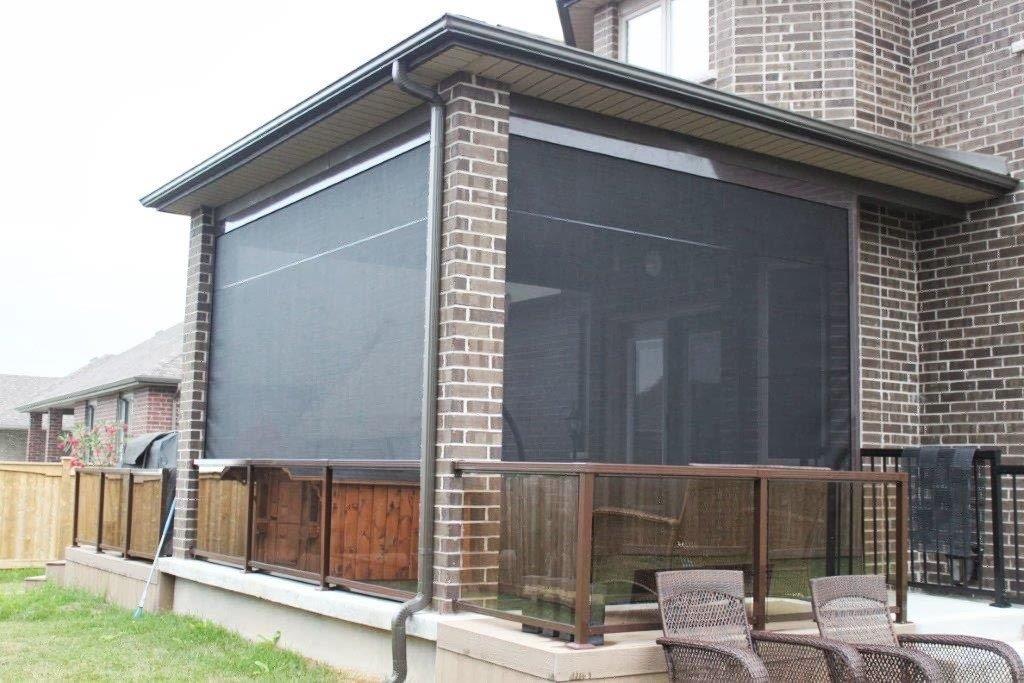 Protection from sun and insects!
Our rollaway screens can be designed in a remote controlled or manual roll down format.  Choose the material that suits your needs, whether you're looking to block the sun or create more privacy on your deck.
Residential Awnings & Screens Gallery
We work with our clients to design their residential awnings.
Keep cool!
Residential Awnings & Screens Brochures
Our printable brochure contains all of our residential awning services information. Click to download.
Frequently Asked Questions
Please peruse our FAQ section for answers to the most commonly asked questions. If you have further questions simply message us and we'll be happy to answer them.
Can I see what my awning will look like before I buy it?
 Of course, we offer free design renderings.  We'll take a picture of the location, and create a realistic rendering of the awning made to match your specs.  We also have a 5000sq.ft. showroom featuring a variety of awning styles on display for you to check out!
Do you have a colour that will match my house?
Raymond Brothers has over 300 fabrics for you to choose from, so you're sure to find your perfect match.  Ask to see one of our fabric books,  you can even take it home to ensure its a colour you'll love!
Where are the awnings built?
Raymond Brothers is the only awning manufacturer in London.  We are proud to be able to make your awning in the same place that you buy it.  Our skilled industrial sewers can meet your every requirement, and keep quality at its highest.
Do you put up and take down the awning?
Yes, for a yearly fee, we will remove your awning in the fall, and reinstall it in the Spring when the warm weather returns.  (Fee includes removal, storage, and reinstallation).
I live at a windy location, what type of awning would you recommend?
Every patio or deck location will have wind as an issue at some point or another. We will therefore recommend a stationary type of canopy. A canopy is anchored at both the house and at the outermost projection using 2" x 2" rigid aluminium posts. This type of canopy carries a lifetime warranty against wind. Contrary to belief, a roll-up retractable awning is not suited for high wind locations as it will have to be in the retracted position during windy days, therefore rendering it unusable.