Weddings
We make them magical from top to bottom.
Raymond Brothers Limited Party and Tent Rentals offers a one-stop renting experience of the finest quality tents, chairs, tables, linens, tableware, and much more for all occasions.  Because we manufacture our own, our wedding tents are in the best possible condition. We are also continually adding new and innovative products to our vast inventory to provide our customers with the most up to date and popular options.
To create your customized, personal, no obligation quote simply click the Create Quote button below. Peruse our products and select items to add to your quote. When you're done, submit your quote to us and a member of Raymond Brothers rental staff will follow up within 24 hours.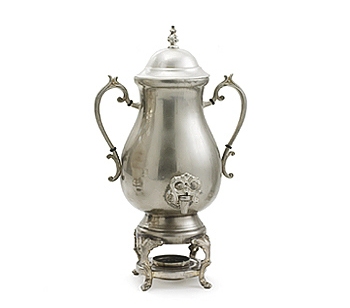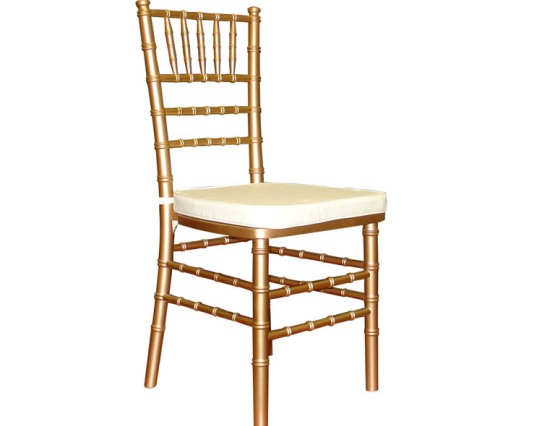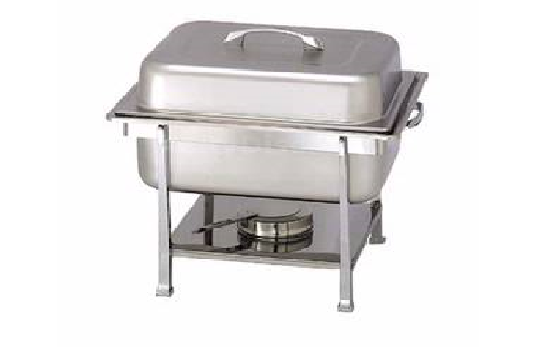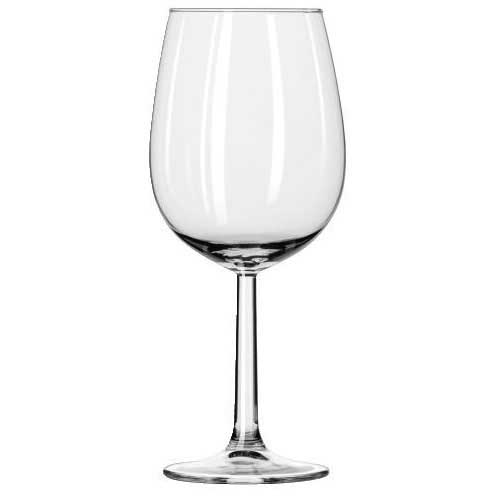 We work with our clients to design their dream wedding. Tents, dishes, seating, table dressings, we do it all!
Our printable brochure contains all of our wedding services information. Click to download.
Frequently Asked Questions
Please peruse our FAQ section for answers to the most commonly asked questions. If you have further questions simply message us and we'll be happy to answer them.
What information should I have ready when I place my order?
You will be asked to provide your name, address and phone number. If the delivery address is different from the billing address that should be given to us at the time of booking your tent or rental items. Items can be increased, decreased, added or subtracted, as long as enough notice is given to us prior to the event.
How far in advance should I place my order?
If your planning a back yard wedding in a tent then the tent should be reserved as soon as possible . We have a large inventory of  tents, because we build our own, but once you've rented the tent, you can add on sections to make it bigger if your guest list increases.  Additional rental items can be added as required. This is especially true for large orders. Even if your exact guest count has not been determined, it is best to place your order and then make adjustments as needed.
Do you set up the tents?
Of course, we setup and take down all of our tents.  We take extra care in accommodating brides for early set up usually Thursday to allow for decorating.
What are your showroom hours?
Our showroom hours are Monday – Friday 8am-5pm Saturdays 8am-1pm, evening and extended weekend hours can be made available by appointment. We can also arrange site inspections to suggest the best location for the installation of the tent and layout of the furniture.
How far do you travel for deliveries and tent installations?
Our team will travel to locations across Southeastern Ontario for deliveries and tent installations! If you require your tent installation or delivery to Sarnia, ON, or Guelph, ON and beyond, we have you covered. For our tent rentals, there are mileage fees calculated into the prices of our tents based on the location we will be travelling to. For our deliveries and pickups, there will be fees added to the order for these services based on the location we are travelling to as well.
I am having an tented wedding and want to know what else I'll need to rent?
We have event planners that can walk you through every detail of your party and help you decide what items you will need. We can give you advise on how many glasses you will need at your bars, what size dance floor is appropriate for your event, tables, chair styles, everything needed to make your special day run smoothly.
What about the washrooms?
We now work with companies that supply trailer units with running hot water, flush units, sinks, mirrors, parquet floors, lighting, everything that a hall would offer, with the same quality.
I've always wanted an outdoor wedding but I don't have the space?
We have many sites available to host your wedding. In London and surrounding areas, we can suggest  golf courses, private estates, parks, and country settings  where tents can be installed.
How do I pay for my wedding?
Unless credit has been established, all  rentals must be secured by a 1/3rd deposit at the time you place the order. The balance will be due upon delivery of your rentals. We accept cash and major credit cards.
For your reference, here is helpful information about our partners and their services.
Patzee's Floral Scapes
Make your venue unique and personalized with Patzee's floral and decorating services.
Red Hott Entertainment - Event and A/V Production
We are a London based company that is a combination of Audio Visual and Entertainment Production equipment and services. We provide the latest equipment and experienced personnel to assist you in presenting your event in the most professional and effective means available.
Centreline Sanitation
Centreline Sanitation provides Southern Ontario contractor's a full line of portable toilet rentals, mobile trailer restroom rentals and an industry leading sanitation program.
Fanshawe Pioneer Village
Situated on Fanshawe Lake the village is surrounded by 40 wooded acres of scenic conservation area and hearkens you and your guests with timeless beauty. Seat 50-500 guests in a tent that fits perfectly in the centre of their historical village.
Forest City National Golf and Country Club
The magnificent views, exquisite food & immaculate grounds are rivaled only by the service and amenities offered by the black tie staff of Forest City National. Your guests will enjoy the benefit of being treated by professionals that will provide your event with the attention and commitment that each event demands.
Elmhurst Inn
With its enchanting atmosphere, Victorian ballrooms and spectacular food, the Elm Hurst Inn and Country Spa is the ideal place for your wedding.
Whether you want to have your ceremony on-site or you want an elegant location for your dinner and reception, the Elm Hurst Inn and Country Spa will add an unequalled touch of class and history to your wedding.
Elsie Perrin Williams Estate
Take a step back in time to an era of elegant and gracious living in the early 20th century.
Fanshawe Conservation Area
Let the Fanshawe Lake be the backdrop for creating your outdoor wedding magic. The possibilities are endless.
The Clearing
The Clearing is a half acre, park like setting entirely surrounded by a thirty acre hard wood woodlot. Along the north end there are woodchip paths winding through out the woods, perfect for picture taking opportunities, or a simple enjoyable stroll for guests. We provide ceremony seating for up to approximately 240 people as well as electrical needs for a microphone, and music etc.
http://www.theclearing.ca/index.asp
Laughing Goat Yoga - Lavender Lane
Your vision comes to life down the lane. Come celebrate the day you've been dreaming of just 10 minutes north of London.
https://www.laughinggoatstudio.ca/blank
Bellamere Winery & Event Centre
At Bellamere, we aim to provide an enhanced experience of high quality service. This begins with your Event Specialist at your initial Tour and Consultation as you are walked through your ideal Wedding Day. You initially meet your dedicated Wedding Consultant at eight months prior to your special day. Your Consultant works closely with you during your Menu Tasting, Planning Meetings, Ceremony Rehearsal and of course will be there on your Wedding Day when you take your first step down the aisle.
Steel Grill
The Steel Grill Catering Inc. has been serving London and area as a Full-Service Catering Establishment for over 20 years. With a wide range of culinary experiences on our team, we bring flair and skill to all our catered affairs, including Weddings, Social Events, Corporate Functions, Daily Corporate Meal Service and On Site or In-Home Catered Events.
https://steelgrill.com/ 
The Chef's Hat Catering Company
The Chef's Hat Catering Company provides a first rate, customized, prompt, and dependable catering service throughout London and surrounding areas.
Catering by James Meadows
From corporate lunches and dinners to backyard barbecues and receptions, let us take care of your culinary needs so you can relax and enjoy your celebration with your guests. We love catering weddings. Menus are custom-menu to reflect your taste, personality, along with the formality of your event.
https://www.cateringbyjamesmeadows.com/ 
Sticky Pudding Catering Company
Your needs and desires will always be met with great care and detail. We will go out of our way to ensure that your function is all that you want it to be and that you receive all of our dedicated attention. A minimal deposit is required to secure the desired function date and arrange a face to face consultation to discuss and design the menu for your event. 
Culinary Catering
 Sally and George are no strangers to the food industry. You could say George inherited his love of food from childhood, working in one of his father's many restaurants. After meeting Sally and opening their own restaurant, their passion finally led them to the exciting world of catering.
Now, three decades later and thousands of magnificent parties, weddings and galas behind them, they are still staying true to their passion as one of London's top caterers.
Belmont Town Restaurant and Catering
Through a large selection of starters, entrees and dessert menu's, Belmont's Culinary Team offers a reliable service to suit each customer's requests on an affordable and practical budget. Belmont Catering can provide services for up to 2000 people, but can also accommodate small personal events with a minimum of 25 guests. Whether you are seeking catering services for a wedding, anniversary, holiday dinner, celebration or corporate meeting, Belmont Catering offers various service options including buffet style, or more traditional options such as country style or table service.
https://www.belmont-catering.com/ 
North Moore Catering Ltd
North Moore Catering has established a reputation as London's premier caterer, recognized for world-class cuisine and flawless delivery. Our culinary team will design a personalized menu for your wedding day. We will customize each menu item with impeccable ingredients, and deliver innovative alternatives on the classics. Our specialty is providing extraordinary wedding festivities tailored to reflect the unique tastes and preferences of the couple.